FAK Header
CAPITAL TRANSPORTATION SERVICES (CTS) & SHIPRITE TECHNOLOGY
Odyssey's "FAK Manages Services" business unit, Capital Transportation Solutions LLC (CTS), is a trusted logistics partner with decades of industry knowledge.
We fill the gap when transportation expertise is required, but current economic realities preclude the overhead expense associated with traditional freight management departments in business operations nationwide. We handle over one million shipments annually for our diverse customer base of manufacturers, distributors, retailers and intermediaries across all industry categories. READ MORE.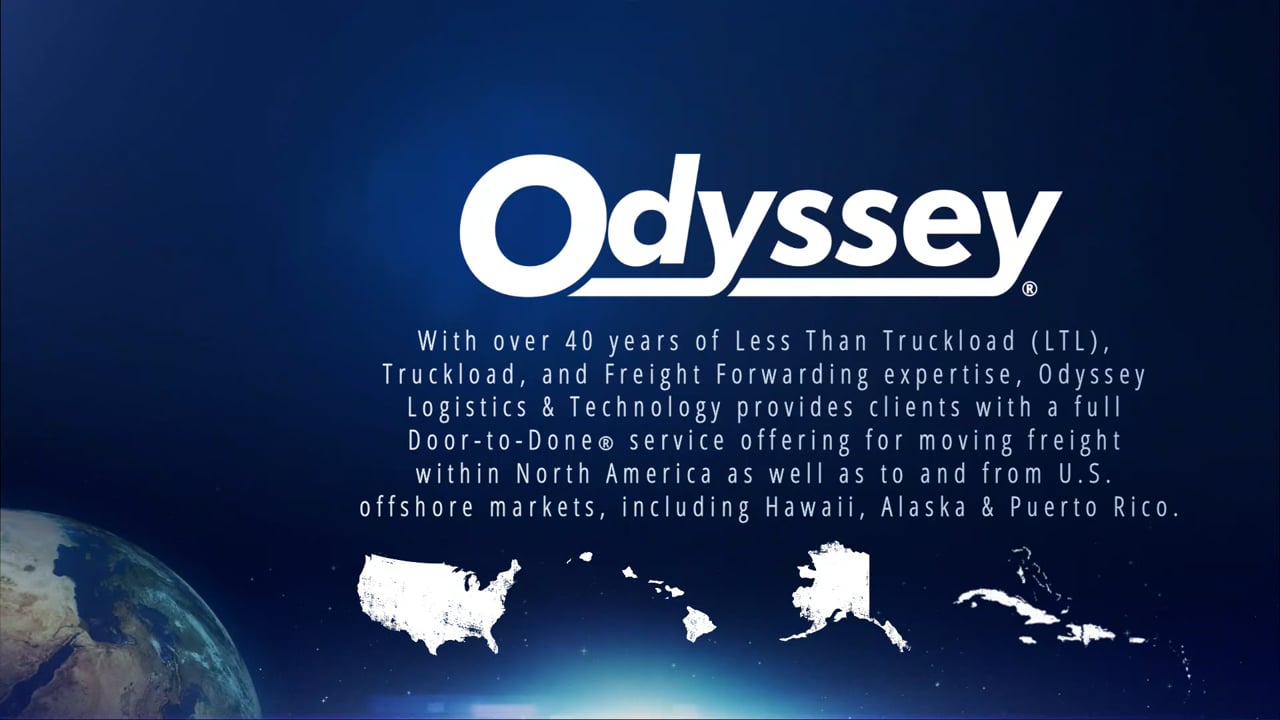 FAK Services
We manage every aspect of the logistics supply chain – from inbound sourcing and delivery logistics through outbound shipment, handling, consolidation, deconsolidation, distribution and delivery of end products.
Services range from truck, rail and multi-modal transportation to freight forwarding, customs brokerage, and import and export services across borders and between North America and ports throughout the world.
LTL
LESS THAN TRUCKLOAD (LTL):
Larger than a parcel, but less than 20,000 lbs.? Use our LTL carriers for domestic U.S. and Canada.
Quote, Book & Track: LTL, The Fast and Easy Way.
Shipping less-than-truckload (LTL) freight with our ShipRite technology gives you the ability to match our nationally recognized carriers with the type of service required, from a shipment as small as a parcel up to 20,000 lbs.
We are all about efficiency and speed – simply enter the to/from zip codes, the dimensions and weight of the freight, and at the snap of a finger our technology will provide carriers and rates. All quotes are capable of being customized as needed – residential, lift gate, inside delivery or guaranteed…our software provides the flexibility needed to manage any LTL freight.
• Custom solutions for common requirements – our Quote, Book & Track technology does it all
• With over one million shipments per year, our dedicated professionals "know how and can do"
• Choose the carrier and level of service – standard, expedited, volume and next-day capability
• Management and Opportunity Reports provide the knowledge to control freight expenses
TL
Full trailer loads? Use TL for direct point-to-point shipments to maximize your freight expenditure.
Our Truckload (TL) services provide exclusive door-to-door transportation with competitive rates for dry van, flatbed and refrigerated loads nationwide.
Our team will match the right equipment with reliable transit times to meet requirements for full truckload or volume LTL (partial truckload) across our extensive network of certified contract carriers.
To maximize freight spend, explore ShipRite Spot Quote and our back-haul lane program where the savings from open capacity find their way to the bottom line. For repetitive shipments of truckload freight, our Dedicated TL service can provide guaranteed availability, even in the most hectic seasonal periods. Access our network of carriers and compare our contract truckload rates and spot market opportunities. Our clients can Choose a service level, carrier preference and request a rate to meet their requirements.
• Exclusive service, competitive rates and peace of mind
• Door–to–door, with automated track and trace updates, 24/7
• Contract pricing, spot market opportunities
• Turn open carrier capacity to the bottom-line benefit
Breakage
Our brokerage Group can provide alternative spot transactional services to address route guide exhaustion, expedited moves, new lanes or market-priced alternatives to annual dedicated rates – for LTL, volume LTL, TL, intermodal or air freight requirements.
Our FMCSA/DOT licensed, bonded and insured freight brokerage service provides one-time or multiple transactional options to meet your dedicated/contracted rate shipment requirements.
Utilizing a fully automated nationwide network of contracted carriers, we can support your expedited needs for LTL, volume LTL, truckload, flatbed, oversize, refrigerated, B2B, big box, rollout, TSA, intermodal and air freight services. Avoid capacity issues and take advantage of day spot rates to complement traditional dedicated rates for integrated transportation solutions.
• Automated shipment technology for rate, quote and ship access to nationwide contracted carrier network
• FMCSA/DOT licensed, bonded and insured nationwide; Canada and Mexico service footprint
International Forwarding
INTERNATIONAL FREIGHT FORWARDING:
Over-the-road transportation services for global import/export door solutions, utilizing our web-based shipment execution technology.
Our services are also designed to provide NVOCCs, neutrals and freight forwarders a web-based system to book global import/export over-the-road shipments from point of origin to final destination. For U.S. points, we can provide TSA certified carriers, CFS specialists and a wide range of carrier expertise, including cartage, final mile, white glove, short-haul and long-haul services. We also provide international services from dock to door, serviced by local country-licensed carriers, utilizing our web-based technology platform that allows you to book your international and domestic moves from a single site and log-on.
Our ShipRite quote, rate and ship technology allows users in any country to quote, rate and tender shipments in local currency specific to the country in which the service is provided. LTL, TL, Flatbed and Expedited services are the cornerstone to our international service offering, and we can provide "blanket rate" solutions within a carrier buying group to simplify documentation requirements for third-party shippers.
• Single platform quote, rate and ship technology for global import/export over-the-road shipments
• U.S. specialized carrier services for TSA, CFS, cartage and expedited requirements including automated BOLs and full shipment documentation
• International carrier group services providing dock to door import/export services under local country currency and regulatory requirements
• Beneficial carrier group pricing and "blanket rate" simplicity for shipment execution
Expedited
Our brokerage group can provide alternative spot transactional services to address route guide exhaustion, expedited moves, new lanes or market-priced alternatives to annual dedicated rates – for LTL, volume LTL, TL, intermodal or air freight requirements.
Big or small, when one of our clients shipments needs someone to "jump through hoops" to make on–time delivery deadlines, we can provide time–critical ground and air solutions with seamless efficiency.
We provide door–to–door expedited service throughout North America tracking and tracing the shipment each step of the way. Combine our team of professionals with our consolidated network, and ShipRite will give constant updates to take the "critical" out of time-sensitive shipments nationwide.
• Dedicated staff to ensure the most efficient routing of time–critical shipments
• Over-the-Road and air options with 24/7 visibility and tracking updates
• Hot Shot and team drivers for round-the-clock transit
Intermodal
Combine modes of rail and truck to economically handle your regional and cross-country moves with seamless efficiency.
Intermodal transportation is the secure, flexible and cost-effective alternative to truck–only moves. By integrating multiple modes, you benefit from our ability to extend your reach, offer pricing leverage, and provide you with the flexibility you may need to get your goods to your customers on time and damage–free.
All this, at the most economical pricing, with a positive effect on our environment – intermodal is a green alternative, cutting carbon footprints by as much as 50% over traditional truck–only service.
Efficiency, expediency and experience…the ShipRite way!
• Domestic Coverage: We'll move freight from your dock to your receiver's, managing everything in between
• Economic & Green: We maximize your pricing leverage and help the environment with no–stress supply chain solutions
• Seamless Service: Coordination across modes from door–to–door, with 24/7 updates
• Avoid Truckload Capacity: Limit seasonal, weather or service "spikes" – multi-modal flexibility keeps your goods moving without interruption
Shiprite
SHIPRITE ON DEMAND (SROD) TECHNOLOGY
ShipRite On Demand provides simplicity, speed and a trusted carrier network, and our step–by–step technology provides our customers with an efficient and cost-effective alternative to support their requirements, even with the most complicated shipping needs. Experience the time–tested the performance of ShipRite, and join the industry leader for shipping solutions.
Since 1997, we have led the way with automated logistics solutions – with our ShipRite technology, whether an experienced freight professional or a novice to transportation services, we provide instant quotes, handle the bill of lading booking process, dispatch shipments and provide 24/7 tracking access from pickup to delivery.
So do it yourself, or call one of our Customer Account Specialists at 877-991-3121 to book a shipment today.
Shipping Solutions – Just a Click Away!
ShipRite On Demand is just moments away from providing you with an instant quote for your shipment requirements – simply enter the information requested and ShipRite will do the rest!
First: Enter to/from class, weight and dimensions, your delivery requirements and click 'Rate It'
Second: Compare quotes from our top contract carriers, add optional services (i.e. accessorials) and select your preferred carrier and rate
Third: Review your pricing and timing, modify as needed, print, send or post your BOL and let ShipRite take over from there!
Track It Door to Door – 24/7 Shipment Status Updates!
• Maintain control over shipment status; 24/7/365 real-time updates
• In-transit options as changes occur; access shipment details
• View online proof of delivery and BOL release
CONTACT INFORMATION & FORM:
Office Address:
Capital Transportation Solutions LLC
1915 Vaughn Road
Kennesaw, GA 30144
Ph: 877.991.3121